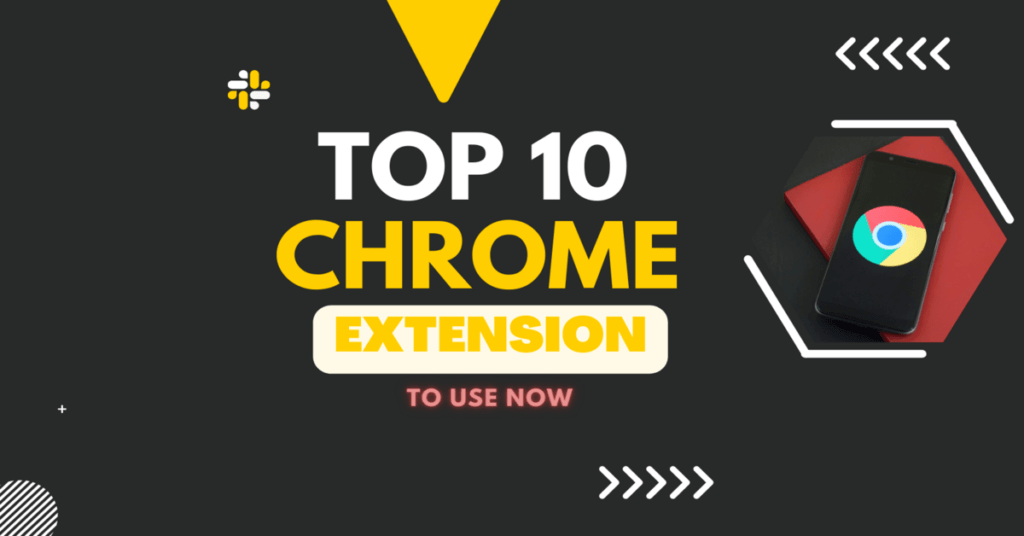 There are hundreds of thousands of Chrome extensions available in the present day, so choosing the right ones for your browser can be tricky. I'll show you the absolute 10 best Chrome extensions and several categories, including the Ad blocker we like the most, all of which can be used with Google Chrome and other Chromium-based browsers like Microsoft Edge, the Vivaldi, Opera, and the Brave Browser. Let's get started!
Dark-Readers is an awesome, open-source extension that enabled a dark theme inverting the colors on the website you visit, making them easier to read, especially at night. While some browsers and websites do have a built-in dark mode, nothing pops up using this extension. 
For example, when you're on a website with a lot of white space, selecting the Dark Reader icon gives you the option to turn it on or off for each individual side. You can also adjust the brightness, contrast, sepia, and Grayscale. 
If you're familiar with the DuckDuckGo search engines that don't track your activity, their Privacy Essentials extension is also quite useful. It blocks trackers that follow you online, keeping your personal information from the exposed when visiting the websites, and will change your browser's default search engine to DuckDuckGo. 
When you click the Private Essentials icon, you'll see a Privacy grade for that side. Even this company that touts Privacy in their marketing is tracking you, I know it's shocking, isn't it? And if you're feeling adventurous living the crazy life, you can even turn off protection for individual sites. 
If you use Wikipedia Wikiwand is an award-winning extension that optimizes Wikipedia's content, giving you a much-improved reading experience. It has a cleaner layout, modern Typography, and its fixed table of contents makes it easier to find what you're looking for. 
Normally, when you go to Wikipedia, get this updated look, and because the content is not laid out well, it can sometimes be difficult finding the information that you're looking for. After installing the Wikipedia extension, all Wikipedia pages will automatically load with the new layout and look as you can see, the layout is a lot cleaner looking with the fixed table of contents here on the left. This makes it a lot quicker and easier to navigate the page. But the back to the top. When you click the Settings icon here in the upper right, you can change the font used. Switch between light and dark mode. The size of the text and the width of the layout.
Keepa is a useful extension. If you shop on Amazon, it lets you take a look at the Price history charts to make sure that you're getting the best deal. And it also lets you set up alerts to notify you if the price ever drops once Keepa is installed and on a product page on Amazon, scroll down below the description, and you see the Price of history chart. You can add or remove filters to the graph you're on the right by clicking on them. If you'd like to get an alert from Keepa if or when the price drops, select the Track Product Tab to the right of Price history. Then enter the desired price in one of the fields where after clicking the field. Click outside the window to close it. Click the drop-down, you select how long you want this item to be tracked. Then after that, click on start tracking.
Mercury Reader is great for those Chrome-based browsers that have yet to add a reader mode. Chrome this extension cleans up a web page, and removes all declutter, making an article easier to read with fewer distractions. When looking at an article. To activate Mercury Reader, click the icon to the right of the address bar. In the upper right of the article when you click the Settings icon and change the size of the text through either small, medium, or large your choices for typography are Serif and Sans, and you can choose between a light or dark themes. For those who own a Kindle device or the button to send that article to your Kindle if you want. 
Moving to the next extension you've all seen those cookie banners that pop up on websites asking you to upset before using their side. This all came about due to European Union data regulations four years back that has not had the intended effect except just to annoy us the I don't care about Cookie's extension or remove those warning banners that pop up on almost all websites so you don't ever have to see them again. Just install the extension and forget about it. There's nothing more that you need to do. 
Grammarly is a fantastic extension that will help to eliminate spelling and other riding errors. It's better than just using those built into other services and can be used on those sites where you write on the Web, including Google, Docs, Gmail, Twitter, and Facebook. It's so easy to use that a caveman could use it. Just look for the errors underlined in red, then Hover your cursor over those errors. You see the suggested fixes to correct those issues, click the correct text in green to fix the problem. 
Awesome screenshot and Screen Recorder is another recently great feature. It's great for browsers like Chrome that lack a proper screenshot tool with the ability to record both audio and video within your browser to make a screenshot of any Web page, click their icon to the right of the address bar. Make sure the Capture tab is selected, you have three choices Visible Part, Full page, and the selected area. 
They do have a Pro version available with additional features for free and crop your image. There's a pen tool to Mark it up, a highlighter, and others do the right there's a button to copy it to your clipboard and paste it wherever you want it, and when you click on Done, you also have the option to save it to your computer as an image or PDF, print it out, or share it with others. In addition, if you plan to record your screen. After selecting the icon, select the Record tab. Choose whether you want to save your video to the cloud or locally to your computer. If you plan to use the microphone or camera, you'll need Grant access. 
You may have heard that having too many extensions enabled can slow down your browser. This is especially true if you have a computer with low system specs. Extensity makes it quicker and easier to enable the extension you need and to disable the ones you don't need at that moment. To enable or disable any extension, select the extensity icon. This will list all the extensions you have installed. You'll notice that those that are not enabled or grayed out to disable any extension, simply click on the one that's active and to enable any extension that is disabled, click on. Net. To activate it. If you have a lot of extensions installed extensity is a must-have that will save you a lot of time. 
Without any doubt, if you need an efficient AdBlocker to use on overly aggressive websites, uBlock Origin is the absolute best. Not only does it block ads, but it also blocks other content to help improve. Eugene Origin is enabled by default and is not paid off like some of its competitors to let ad slip through. If you're on a site you'd like to support and would like to see the ad. Click the uBlock Origin icon, then click the Power button to allow ads for that site. After doin  that, click the Refresh icon.