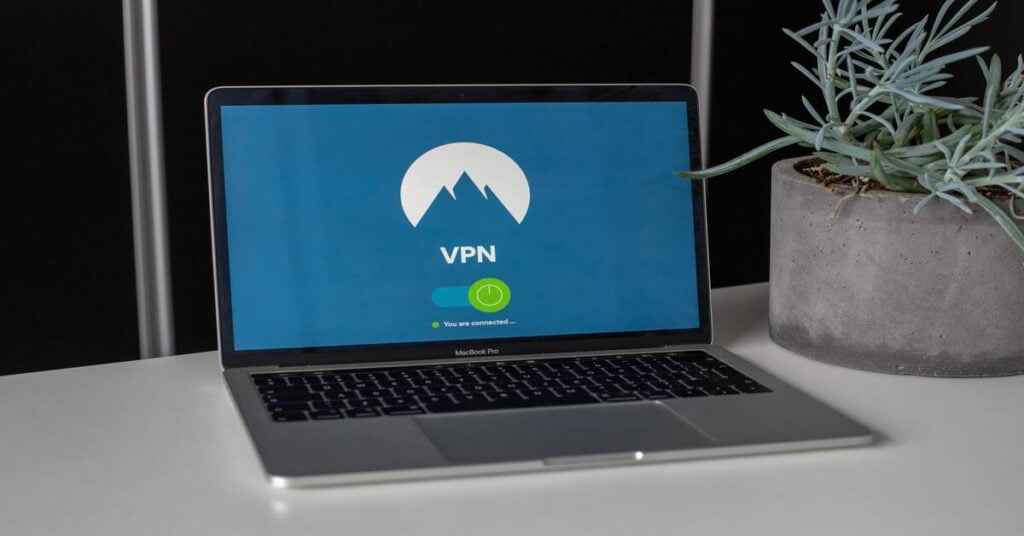 Can you really trust a free VPN to keep you safe? Let's find out the best free VPN that you can download right now. I found the six best free VPNs for you which we are going to compare. You must need to know the problems with free VPNs because some of these VPNs are eager to scam you out of your money, time and data.
First, we're taking a look at Proton VPN. It's one of the most popular VPNs for a good reason. They actually offer a free VPN with unlimited data. So you're not going to face any bandwidth caps or any crazy limitations in it's fast too. They have free servers located in the United States, Japan, and the Netherlands. The free servers don't support streaming, and you can't access the built-in ad blocker. You're also not going to get access to their fastest ten gigabits per second servers.
Proton VPN outlines that they have a strict no-logs policy. With that being said, I would still have a hard time trusting my data with ProtonVPN after a recent incident with their sister company, Proton Mail. I'm not going to get too much into the details of this incident because I covered it in depth. But overall, I just have a hard time trusting my personal data with Proton VPN, and because you're not able to access streaming or the built-in ad blocker or some of the more premium features with Proton VPN, this means the only reason you'd use their free VPN is if you want to protect your data if that's your primary concern. Proton VPN shady passed with data protection, I have a hard time recommending it.
Next up is Free VPN or FreeVPN.org, I don't know what they even call themselves, but if you search free VPN in the App Store or Play Store, chances are this is what comes up first. Its icon like a unicorn. I was suspicious of this VPN from the moment I checked out their website. It's very vague. They do have mentions of Privacy and user data, but they don't talk about a no logs policy explicitly. 
The website is very minimal. It's kind of a thin one-pager, and they have the shortest Privacy policy I've ever seen on a VPN. If you can even find it, it's kind of buried in the footer and in a weird place. But I went to the Privacy policy page and they do say they have a no logs policy and they're committed to protecting user data. But overall, I just couldn't find a lot of information about this company. Where are they based? Who's behind them? Is there some conglomerate that owns them? Is it another VPN company? What is their jurisdiction? There are just so many unanswered questions that lead me to wonder what the motive is for free VPN. I think I found it, though when I started testing it. 
When you launch the app you get bombarded with all these prompts inviting you to upgrade to the premium version, but if you are just close to that and you decide to run a speed test. It's literally unusable. And if you're tempted to upgrade to the premium version of free VPN, don't do it. They literally wanted to charge me $6.99 a week for access to this VPN. What sort of scam is this? That's over $360 a year if you got roped in and just started paying for this and maybe it was on autopay and you just weren't really thinking about it. I mean, guys, it's absurdly expensive. I would not recommend using a free VPN at all. It is a scam. It's a money-grabbing scheme. They just give you a lackluster VPN that may or may not even be protecting your user data and efforts that you'll subscribe to and way overpay for a VPN that probably is still pretty crappy. 
Let's discuss the next VPN, now WindScribe is another popular option and you can get 2GB of free bandwidth per month. You can also increase that to 10GB of free bandwidth per month with a confirmed email address. There are some other ways you can get additional bandwidth added as well. Windscribe's free version does support streaming, I was able to stream Hulu and other services, but again with the cap of 10GB of bandwidth, you're not going to be able to stream many shows before you run out of data. 
The premium version actually is a pretty good value. You can get a year account for $49 and this is very competitive with other options. Windscribe has pretty good functionality too. The issue with them, though, is their security reputation. So as a free casual VPN, maybe they're a decent option. I definitely wouldn't recommend their premium option. 
The next is Hotspot Shield. It is a freemium VPN that was recently acquired by security company Aura. Hotspot Shield Basic is throttled at two megabits per second down. To clarify you are going to have the throttle speed when you use Hotspot Shield basic. This just seemed like some sort of bug or glitch that would allow speedtest.net to really test the full speed of the server without the throttle and software. 
The bandwidth is supposedly capped at 500 megabytes per day, according to a support article on the Hotspot Shield website. Though the app itself had no mention of this, I was able to use it for several hours. Consecutively without getting kicked off. So I'm wondering if maybe this is an old policy that hasn't been updated on their website. Overall, though, Hotspot Shield Basic is just too slow to be practical for real-world use, and when the premium version is $96 a year, it's much pricier than better options like NordVPN or Surf Shark, and I just don't think it makes sense for anybody to use it. 
Now we're coming to one of my favorite VPNs on the list, AtlasVPN. It is a freemium VPN that was recently acquired by NordVPN, but they are going to continue operating as an independent company when visiting its website. It's not immediately clear that they offer a free VPN. This is kind of funny because they branded themselves as a free VPN company, but when I look on their website there's just a pricing page with paid plans like any other premium VPN. However, if you download Atlas VPN, you'll find that they do have a free version and you get access to 2GB of bandwidth per day. So. At 60GB of bandwidth per month. This is actually a pretty decent option. 
Atlasvpn is fast too, you'll get access to three locations, but you can't use streaming or access to a built-in Ad blocker or other premium features. AtlasVPN has a strict no-logs policy that's clearly disclosed on its website. It's much more transparent than other VPNs on this list. Free VPN and honestly, AtlasVPN might be the only VPN on this list where I think it could make sense to upgrade to their premium version. They have great service. I would feel very satisfied with the quality of their premium products at just $40 for the first year or $72 for the first three years. It's very competitively priced. 
The last up is TunnelBear. It's of Freemium VPN owned by McAfee, and McAfee is definitely not my favorite security company, but it's clear that they've allowed TunnelBear to continue to operate independently. The Free version gives you 500 megabytes of data per month, not per day. You heard me, right per month. So honestly, there's barely any data to do anything. The speeds were decent, but not great, especially because the free version of TunnelBear isn't limiting you to a free server or a slower server because you only get 500 megabytes of data per month. They give you access to all the features. 
Now TunnelBear doesn't support streaming, even with the premium account. And although there is an enticing first-year discount at $60 for the first year of service, I just don't think TunnelBear offers enough value. The servers are kind of slow. You can't do streaming. I don't think there's a built-in ad blocker or anything of that nature. It is a barebones, basic VPN. Perhaps the best thing about TunnelBear is the marketing and acute bear that greets you every time you go to turn on a VPN. But is that worth $60 a year? I don't think so. And is it worth using the free version? Well, you tell me I ran out of data just doing a speed test and that's the only thing I was able to do with the account. Now I can't do anything else until next month when my data cap is reset. If you are set on using a free VPN and then eventually upgrading it to the premium version. Down the road, AtlasVPN is a much better choice for this. You get 2GB of data per day, not per month and their premium offering is cheaper and much higher quality.
Conclusion
So are there any free VPNs worth using? Well, based on my testing, I would say the two VPNs that stood out were ProtonVPN and AtlasVPN. ProtonVPN is the best free VPN. I think you're gonna find with functionality, it's fast. There's no data cap and you can pick from three different server locations. That is if you can get past ProtonVPN's Rocky background with data protection and I know that's a big deal for many users. 
Why use a VPN if you can't trust that your data is secure? So if that's not for you, that's what I would recommend checking out AtlasVPN. Yes, you're limited to 2GB of bandwidth per day. But I'd say that AtlasVPN is a bit more trustworthy with handling user data, and they have a premium version that just makes sense. $40 for the first year is a great deal. I was just blown away by the performance and the free plan that they offer. I'd say there's no reason to not give it a shot.